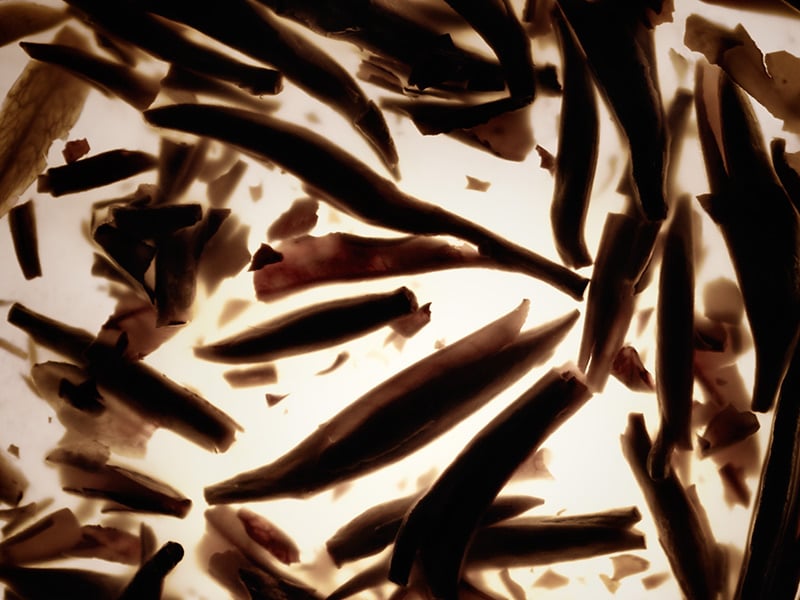 Scents and Sensibility
The Unicorn of Teas
We may consider it to be woven into our national fabric, but the British were relatively late to the tea party. The origins of tea are shrouded in mysteries reaching back nearly 5,000 years. In that time, wars have been waged over it, its medicinal capabilities discovered and religious rituals and customs cultivated around it, but it wasn't until the 17th century that Britain discovered the many joys of tea. And it was all thanks to King Charles II's Portuguese wife, Princess Catherine of Braganza, who introduced the centuries old Asian tea tradition to grateful, and rather parched, Brits.
Grown in small quantities in the Fujian Province, Silver Needle Tea is almost mythical, the unicorn of teas. So rare, the young leaves are ritually handpicked at dawn during a two-week window in spring. So precious, it was traditionally only deemed appropriate for the imperial family of China to enjoy its delicate floral character.
Left to bask in the sun until they have withered and dried, Silver Needle leaves are unoxidised, giving them a mellow flavour. Pale golden in the cup, the aroma of Silver Needle Tea is gentle, and in the same way that you would infuse the leaves in hot water, we have used an old perfumery technique to make our Rare Tea Colognes. The leaves are carefully placed in alcohol and left to infuse. Precision is everything. A fitting process to reflect an ancient art form. And yet the result is a range of Colognes that could not be more contemporary.
The purity of Silver Needle brings centuries of rarefied refinement to the modern age. It still has that regal air, as if it expects the red carpet treatment. And so it should.