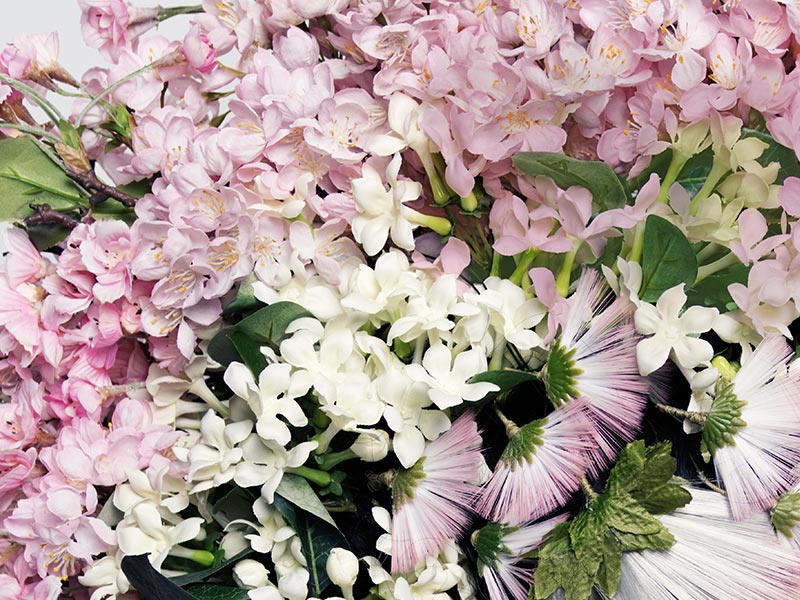 The Devil's in the Detail
Hello Blossom
Blossoms sparkle and sing songs of spring. The fragrant, bright white bursts promise long evenings. Heady blooms overflow with promise. Nectarine Blossom & Honey Home Candles bring this fleeting floral majesty inside. London-based florist Vic Brotherson, of Scarlet & Violet, is renowned for her poetic and informal style. Here she shares her tips on how to create four scented arrangements to add to the fragrances in your home…
1) Bring the outdoors inside with handfuls of vivid blue muscari or bundles of scented narcissi. Tie with twine and place in glass tumblers, jars or bottles for rustic simplicity. No vases necessary! Then sit back and enjoy their fresh crispness and light sweetness.
2) Delight in the joyous scent and changing blooms of rich magenta hyacinth, flowering lilac and crisp double tulips. Hyacinth and tulips start with such hidden promise. Watch as these shy wall climbers bloom into giant, decadent show offs.
3) Planning a scented supper? Unearth every single vase you own, spread them out across your kitchen table and head to the garden for greens, rosemary, mint, geranium and lavender. Then fill each vase with posies of different shapes and sizes.
4) Sometimes all you need is one spectacular bloom. Place a single branch of glorious magnolia blossom in a vase on your mantelpiece for a simple burst of spring. From the most unassuming beginnings they transform into beautiful, water lily-like flowers.