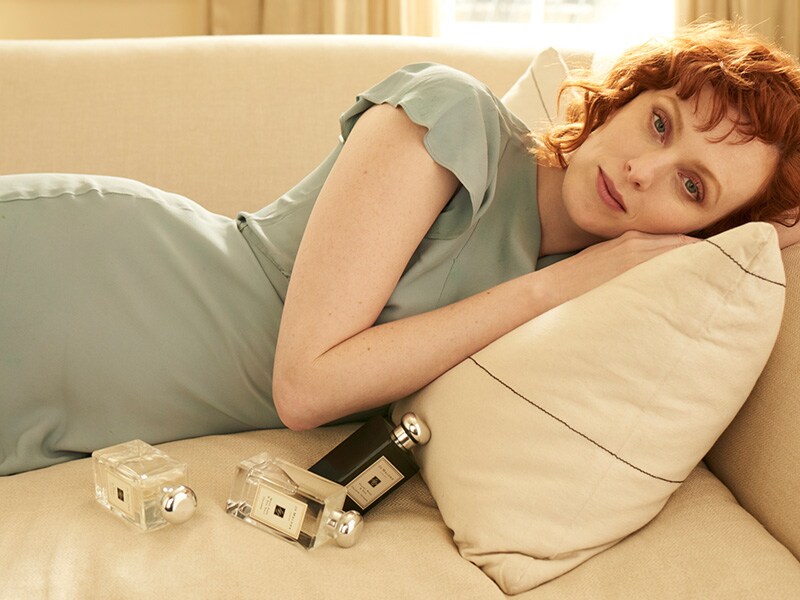 The Devil's in the Detail
Scented Serenades
'Music does a lot for me,' says Jo Malone London Girl Karen Elson pithily, 'you can daydream to it.' And, like fragrance, you can't touch it, muses the supermodel-turned-musician. Just like Wild Bluebell which, 'smells like the English countryside, sweet and gorgeous,' she says. So the wistful romance of sound and scent is how to channel Karen's summer groove – here are her hits to take you there…
Moon Shadow – Cat Stevens
Here, says Karen, are lyrics laced with all the optimism of summer. And it's the poetry, along with the tune's bouncy beat, that makes her picture 'someone out in the corn fields on a summer's night,' and reawakens some 'beautiful memories.'
California Dreaming – The Mamas and The Papas
OK, so this isn't technically a song for summer – 'On a winter's day,' remember. But, as Karen says enthusiastically, 'it will carry you to beautiful Californian vistas, long sunsets and the warm West Coast climate.' Call it a musical teleport, if you like.
Golden Hair – Syd Barrett
For many folk, a bottle of rosé conjures the atmosphere of an English summer night, but for Karen it's Golden Hair. Inspired by James Joyce's 1907 poem of the same name, Syd Barrett created a song full of yearning and romance; 'a dreamy soundtrack for a long summer evening.'
Sunny Afternoon – The Kinks
Karen was born in Manchester and spent her 'childhood playing outdoors in the gloomy English weather.' But this endlessly sunny song signifies summer to her, as it reminds her of driving in her father's car with her dad singing his heart out about yachts, tans and all things golden.